click here to view the January 2017 Newsletter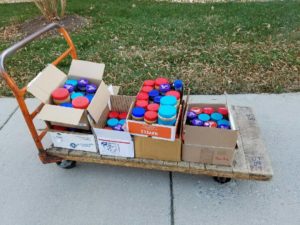 New Vision Pioneers ODC#43 Richmond Council collected 164 pounds of Peanut Butter and Jelly in December, 2016. Richmond also collected $496 for the Salvation Army Shoe Fund. Thanks Pioneers for all you do.

Richmond and Blue Ridge Councils raised money for Wreaths across America and 2 volunteers braced rain and sleet on 12/17/16 to place the wreaths. Thank you New Vision Pioneers Old Dominion Chapter for doing this project.