Adobe Acrobat Reader DC software is a PDF file viewer that can open and interact with all PDF documents. To download Adobe Acrobat Reader DC please click here.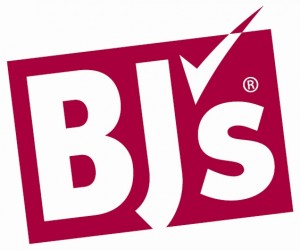 Please click on a link below for an application for the Old Dominion Chapter #43, to view, renew or sign up for a BJ's membership.
Please click here for the BJ's flyer.
Please click here for Pioneers mailing instructions for new member/renewal forms. 
BJ's application for the Old Dominion #43 Chapter   PDF
NOTE: If you live in New York or New Jersey or any other state that has a tax on memberships you must include the tax in your payment.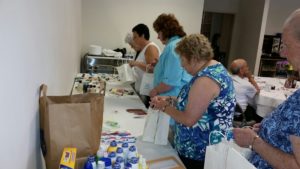 Richmond Council, assembled toiletry bags for Comfort Zone Camp, a bereavement camp for children, at the June luncheon. We also collected sunblock, gel packs and styrofoam coolers for the camp.  A total of 94 items were delivered on June 23, 2015, resulting in 32 volunteer hours.
The pics are of our folks assembling the bags. It was 100 degrees on delivery day, so Jessi Shumale, National Facilitator, came out with their cart to get items.